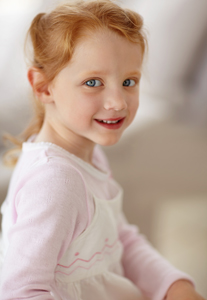 Drs. Joanne Oppenheim, Marilia Montero, and Mary J. Hayes and our team hear this question a lot. While many people believe periodontal disease is an adult problem, studies have indicated that periodontal disease, also known as gum disease, as well as other serious infections such as gingivitis and periodontitis, are prevalent among kids and adolescents. First, let's identify the differences between gingivitis, periodontitis, and periodontal disease.
Gingivitis
Gingivitis is a type of periodontal disease in which only your child's gums are affected. Characterized by swollen and red gums that bleed easily, gingivitis causes an inflammation of the gums, and is the first stage and mildest form of periodontal disease. The good news is that gingivitis is often reversible. Treatment for gingivitis includes having your child come in for a professional teeth cleaning. It also includes daily brushing, which will help eliminate plaque from the surfaces of your child's teeth. Your child should also get in the habit of flossing daily to remove plaque and food particles wedged in the crevices between his or her teeth.
Periodontitis
If left untreated, gingivitis can progress to periodontitis, the advanced stage of gum disease that can not only damage your child's gum tissue, but also destroy the underlying bone which supports the teeth. Eventually, teeth can become loose and may have to be removed. In some cases, the bacteria from the ensuing infection may also be distributed to other areas of the body via the bloodstream.
Periodontal Disease
Periodontal disease is a chronic bacterial infection of the gums, periodontal ligament, and bone that surround and support your child's teeth. Periodontal disease causes gums to become red, swollen, and tender, and can even cause the gums to recede (pull away) from the teeth. If left untreated, periodontal disease can lead to tooth loss.
Having persistent at-home oral care regimen is a critical step in your child's fight against periodontal disease. But sometimes brushing and flossing are simply not enough. Having your child's teeth cleaned twice a year, or as recommended, is crucial.
Early diagnosis of gingivitis, periodontitis, and periodontal disease can give you and your child peace of mind. If you are concerned your child is suffering from gum disease, we recommend that you give us a call at our Chicago office. We look forward to working with you and giving your child a smile to last a lifetime!