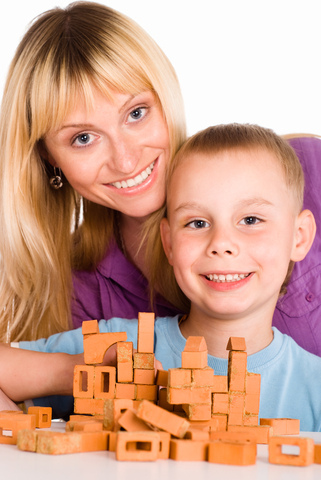 Providing dental care for patients with special needs can be a challenge at times, both for the dentist and the family of the individual. Fortunately, Drs. Joanne Oppenheim, Marilia Montero, and Mary J. Hayes and our team at Pediatric Dental Health Associates, Ltd have the experience needed to provide optimal care for your special-needs child. Here are just a few of the ways our office works to help those who need a little extra care.
Assistance with at-home dental health care
We understand that sometimes at-home dental care can be extremely difficult for those with special needs. Individuals with physical difficulties, which may prevent them from holding the toothbrush, and those with developmental issues, who may have difficulty understanding the importance of dental hygiene, need extra attention with regard to home hygiene care. Our team at Pediatric Dental Health Associates, Ltd can provide support and education to ensure your child will achieve and maintain a healthy smile. For example, devising improvised toothbrushes to help patients get a properly grip, creating a specialized meal plan, and establishing a more frequent office visitation schedule to monitor overall dental health are all areas where our office is happy to help.
Coordinating office care
Drs. Joanne Oppenheim, Marilia Montero, and Mary J. Hayes and our team understand that sometimes special-needs patients feel anxiety when it comes to receiving dental care. In many cases, reliably seeing the same dental health professionals can help to promote a relationship and soothe the patient. We encourage special-needs patients to make appointments at the optimal time of day for them to help everything go smoothly as well. We also encourage preparing your child in advance of the appointment so he or she is not surprised in the office. In certain situations, Drs. Joanne Oppenheim, Marilia Montero, and Mary J. Hayes may also recommend sedation dentistry. Occasionally, special-needs patients are too overwhelmed by the thought of dental care and exams are best performed with the support of light sedation.
Accommodating physical needs
We also understand that special needs patients sometimes need physical accommodations. Two of the more common examples we face are patients in wheelchairs who need access to the office. We are fully compliant with all accessibility regulations to make sure our patients receive the care they need. Other patients need physical props for their mouth to help keep it open if they are physically unable to do so.
Dental care for patients with special needs requires knowledge and experience of limitations and how to address them. In our Chicago office, you will find an accommodating staff ready to help, so your child can receive optimal dental care.