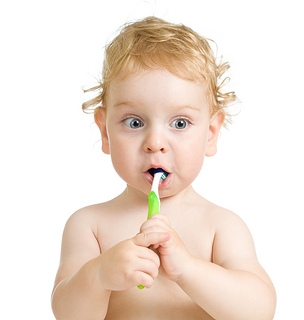 Drs. Joanne Oppenheim, Marilia Montero, and Mary J. Hayes and our team know it can be a challenge to get our children to brush, brush well, and brush often. Here are some tips that can help you keep those beautiful little teeth healthy.
Make it Fun, Make it a Habit!
We should all brush twice a day. The most important time to brush is at night before bed. When we sleep, our saliva production decreases, and this creates an environment for oral bacteria to cause greater destruction to our teeth and gums. Brushing should last at least two minutes, followed by flossing and mouthwash if you choose.
Here are some ideas to make this nightly ritual more entertaining.
Set a good example. Brush your teeth with your children and make it fun! Pick a song to play while brushing.
Make it a race to the bathroom to see who can get their toothbrush and floss ready. But don't make it a race to finish; make sure brushing lasts at least two minutes.
Try using a sticker sheet. For every night your children brush well, give them a sticker. (Be sure to check their work.) After a certain number of stickers, they earn a reward. Let them pick the reward! As the child improves at brushing every night without reminders, you can wean her or him from the reward.
SPECIAL TIP: Let your child check your brush work!
As parents, we should help our children make health and wellness something to take pride in. Be gentle with your children when they make mistakes, whether forgetting to brush or maybe developing a cavity. Tell them even our team at Pediatric Dental Health Associates, Ltd gets cavities. Thankfully, there is always room for improvement. Happy brushing!