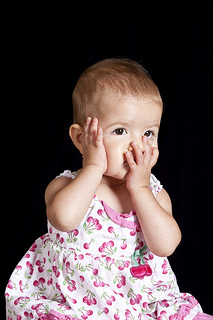 Halitosis is the scientific name for bad breath. It is one of the most common oral concerns, and it affects a large percentage of the population, including children. Having bad breath can be embarrassing and a nuisance. When considering what to do about halitosis, the team at Pediatric Dental Health Associates, Ltd highlights that you need to focus on the cause, rather than just masking the problem.
Children commonly have bad breath because of an upper respiratory infection. This includes a common cold, postnasal drip, or allergies. When this is the case, treatment may be complicated if one or more of these issues is chronic.
Another cause of halitosis in children is a condition with their teeth or gums. Just as in adults, gum disease has a distinctive malodor. The quality of brushing and flossing in children directly influences the presence of gum disease. If there is a large untreated cavity, there will be a strong smell causing bad breath. Both of these issues need professional attention, including a visit to the dentist.
Tonsillitis can also cause halitosis in children. It happens because of a constricted airway, resulting in mouth breathing. Mouth breathing is a concern because of how much it dries the tissue in the mouth. This makes any bacterial infection in the mouth worse and causes an increased potency within the bacteria in the mouth.
Treatment of halitosis is as varied as the causes listed above. Beware of ingredients in products that mask bad breath. Sucking on a mint on a regular basis will cause more harm than good because of potential decay. Chew sugarless gum and mints.
If you have any other questions, feel free to call us at Pediatric Dental Health Associates, Ltd or ask Drs. Joanne Oppenheim, Marilia Montero, and Mary J. Hayes during your next appointment!